COCA COLA
FOLLETO

CHANNEL STRUCTURE
The cocaine system includes 63 bottling plants, 358 distribution centers, 28,500 distribution vehicles, fleet and operation, 237 million kilometers traveled, 11 thousand distribution routes, 1.4 million sales points.
Packaging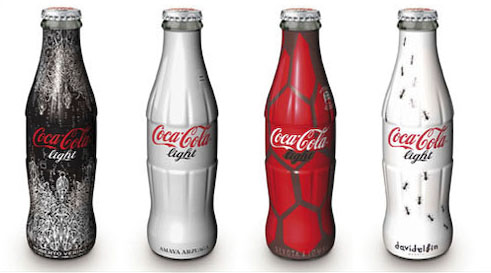 We define as packaging or packages all packaging, labeling or wrapping of commercial products.
These containers have two functions, that of storing and packaging the product to attract the public through its image. It is important to take into account both aspects, it is of no use if a product is not well packaged because its labeling is attractive, or that it is in turn a product of maximum quality, if its labeling does not transmit it as such.
Nowadays, we find many similar or similar products in the malls, making this a very competitive market. Before such competition is when, operates the packaging, as a means of attraction to the final consumer.
The packaging or packages, is considered one of the main elements to place at one level or another a product, through the image and quality that is transmitted from it.
In the first place, it is very important to know before designing a product packaging, which target audience, market trends, materials to use for packaging, consumer comfort, etc. The ultimate goal is to highlight the product being offered.
The packaging is applied in a variety of shapes and sizes depending on the packaging. We would quote from the existing ones today: The label of a bottle, a can of cocacola, a box of tetrabick, a bag of packaging, a sticker in sticker format, etc …
Functions for the design of a container
– A first function is to sell the product. The packaging has to catch the consumers attention on the supermarket shelf.
– Provide information to the consumer. In most countries, legislation requires products to clearly reflect certain data.
-Preservation of the product.
– Warranty. The packaging ensures that we will receive a certain amount from an identified manufacturer.
– Facilitate transportation and handling of the product.
One example and one of great success on packaging was Tetrapark. It consists of making an airtight container that allows to conserve drinks with low cost and weight. In addition, its shape allows storage and transport in the most compact way possible. When you save the Tetrapark there are no spaces left.